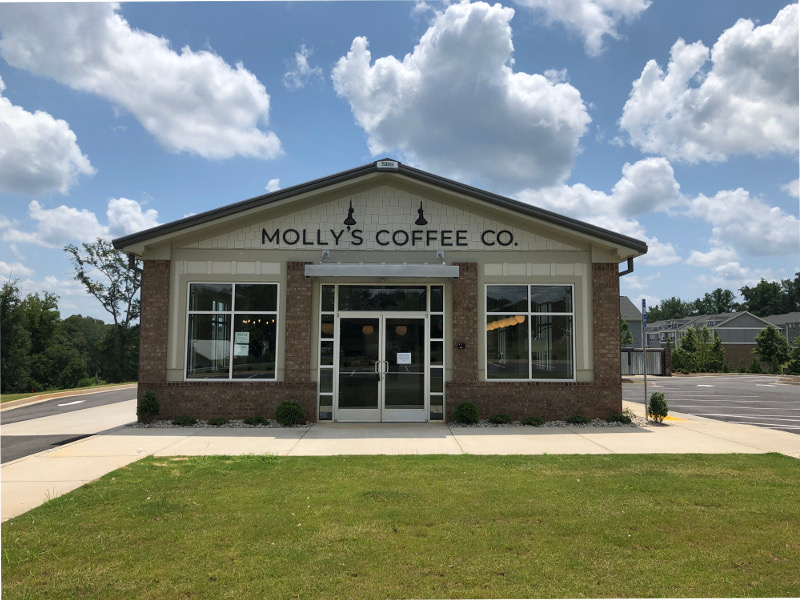 As of Wednesday, June 30th, 2021, Molly's Coffee Company will operate at a limited capacity for indoor seating. In order to remain vigilantly safe during the pandemic, we ask that you follow CDC guidance for mask usage. If we do not have enough seating available, we would love for you to join us in our drive thru.
WE PLAN TO CELEBRATE OUR FIRST ANNIVERSARY ON JULY 11TH FROM 10AM-2PM! We are excited to have Tiny Yellow Bungalow, Figment Kombucha, Natty Michelle Paperie, Grands Designs, Crochet Creations by Rise, The Petal Exchange, Priya Patel Wellness, and potters Kyle Jones and Zuzka Vaclavik joining us. We will host DJ De La Luna on the front lawn along with games, sidewalk chalk, bubbles, cake, and more! Come by and celebrate a year of Molly's Mochas and community with us! 
Sign up with your email address for updates and news.
8830 Macon Highway, Building 100,  Athens, GA 30606  •  (762) 499-2002